Syrian Bean-Caper
(Zygophyllum fabago)
Priority: - Prevent
Tags: Agricultural | Terrestrial
Identification and Reproduction
Identification:
Syrian bean-caper is a herbaceous plant that has a shrubby growth pattern, reaching up to 60 cm tall.

Leaves

are opposite and compound. Each leaf is composed of a pair of oval-shaped leaflets that make a distinct Y-shape. Leaves are succulent, smooth and thick.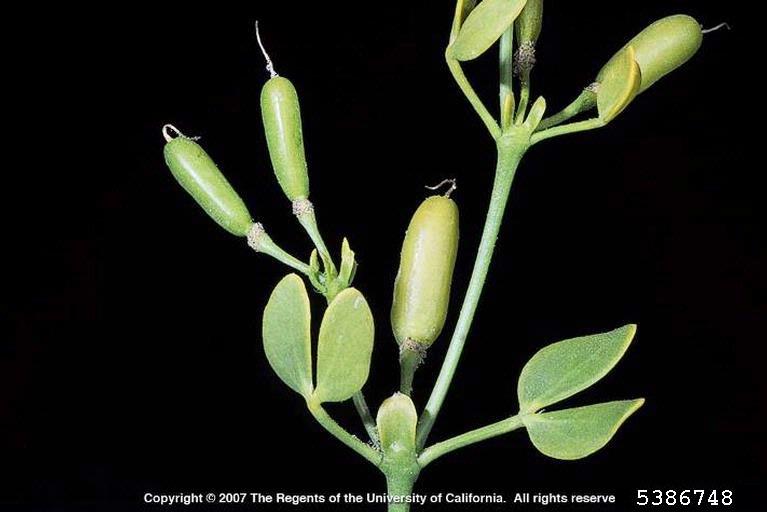 Flowers

bloom from May to August. They are white, yellow or copper-orange in colour. Flowers are made up of 5 petals.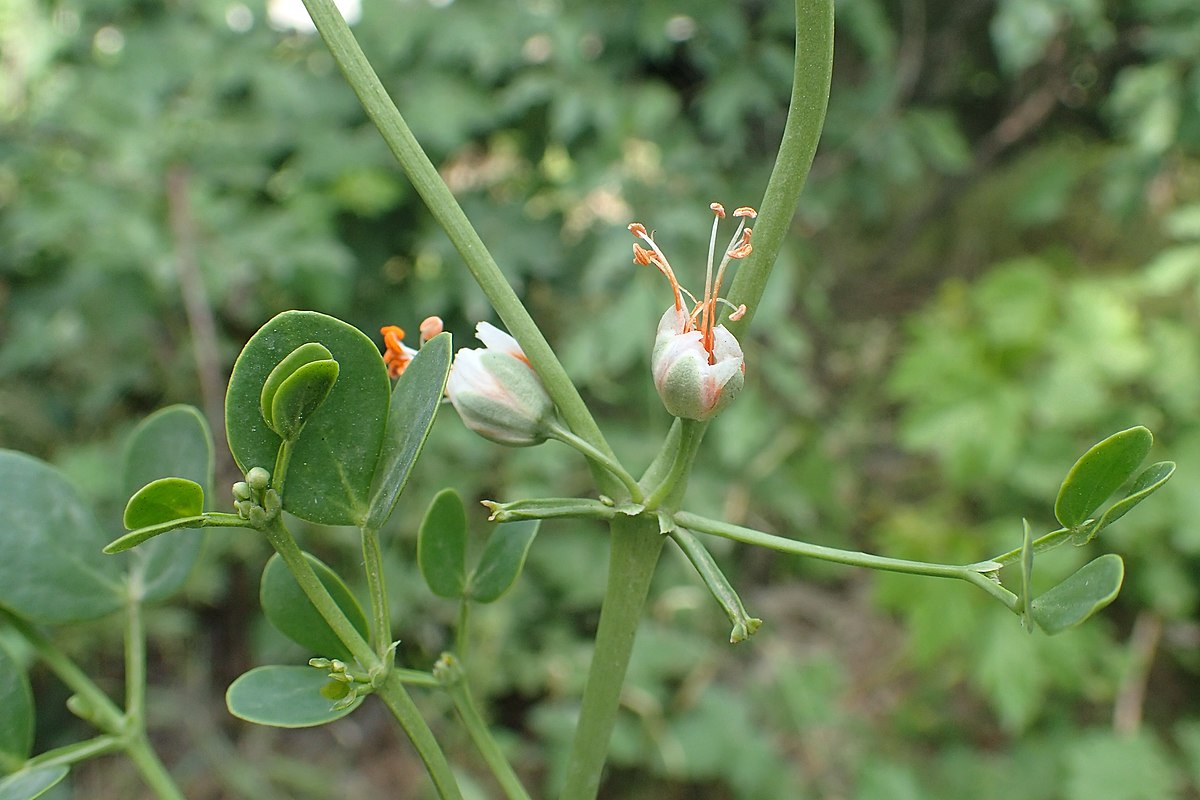 Seedpods

are long, oblong and contain 5 seeds.
Reproduction:
This plant reproduces from seed and spreads laterally from creeping roots.
Habitat & Ecology
Large infestations normally takes over roadsides.
It invades dry habitats such as rangeland and grasslands.
It is also drought tolerant.
It has yet to be observed in Canada, but is currently in several states in the US.
Impacts
Social:
This plant is unpalatable to livestock.
Ecological:
It decreases native biodiversity by forming dense monocultural patches.
Syrian bean-caper outcompetes native vegetation for water and space.
Management
Prevention is a high priority for this species.
Learn to identify this plant and report any sightings to your local Canadian Food Inspection Agency (CFIA).
Purchase and plant certified, clean seed mixtures.
Be cautious of imported grass seed mixtures, be sure to check seed labels.
Clean clothing, pets, equipment and vehicles before leaving infested sites.
Do not purchase, plant, or distribute this plant in seed or propagative form.
Resources
For more details check out the CFIA's factsheet on Syrian bean-caper- Zygophyllum fabago here.
Header photo (Yuriy Kvach).