Spotted Knapweed
(Centauria maculosa)
Priority: - Control
Tags: Agricultural | Biocontrol
Identification and Reproduction
Identification
Spotted knapweed grows from a slender stem and with maturity will divide and become heavily branched. It can reach heights up to 1.5 meters tall.

Leaves

are deeply lobed, hairy, grayish-green leaves. Form as rosettes in their first year.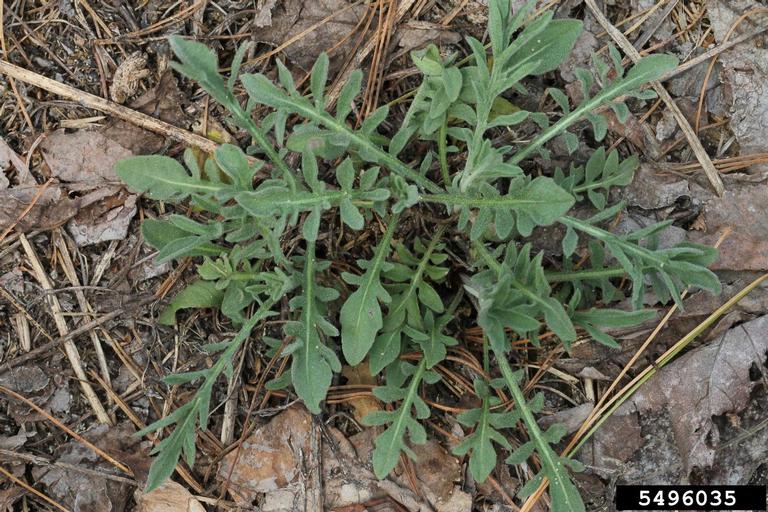 Flowers

are small white, pink or purple. The flowers form from a flower head bracts that have black tips, making it appear "spotted".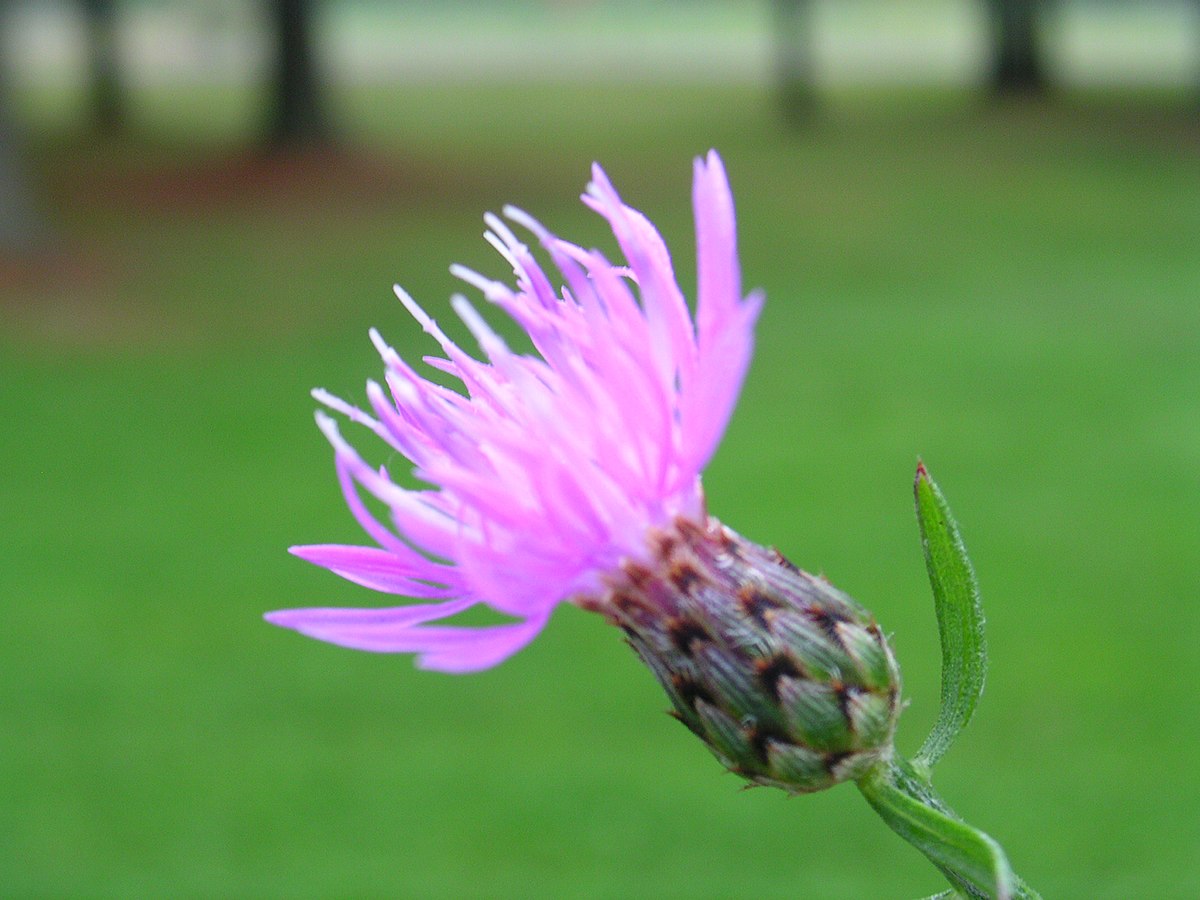 Reproduction
Spotted knapweed is a biennial plant that only reproduces by seed. It is a prolific seed producer as each single plant will result in over 140,000 seeds per year.
Habitat & Ecology
Spotted knapweed thrives in exposed areas with well-drained soil. It is commonly found on dry roadsides, gravel pits, disturbed sites, and in fields
Impacts
Ecological:
Chemical properties of spotted knapweed alters soil habitat, displacing native and agricultural vegetation.
It reduces forage quality and availability for livestock, contaminates crops, and creates a fire hazard.
Large infestations can increase sedimentation and runoff.
Management
Mechanical/Manual Control:
Prior to seed production, pulling, cutting or mowing will be effective.
If done while flowers are present be sure to properly dispose of plants, preventing dispersal of viable seeds.
The root system should also be fully removed to reduce re-establishment.
Biological Control:
Currently 12 biocontrol agents have been used in the Mainland/Coast Region for the spotted knapweed and is being monitoried by the Ministry of Forests and Range. Bio-controls help decrease the knapweed size, growth and seed production.
Chemical Control:
Currently picloram, dicamba, 2,4-D, clopyralid, aminopyralid and glyphosate are registered as effective herbicides on knapweed.
It is recommended to wick or select spot spray plants.
Please carefully read herbicide labels prior to application.
Resources
Download A Guide to Weeds in British Columbia for Spotted Knapweed here.
Header photo (Matt Lavin).