Slender Meadow Foxtail
(Alopecurus myosuroides )
Priority: - Prevent
Tags: Agricultural
Identification and Reproduction
Introductions:
Slender meadow foxtail is also known as black-grass. It is an annual grass that grows between 20-80 cm tall.
Slender upright

stems

, hairless and flat.

Leaf blade

are green, rough from above and tapers to a tip.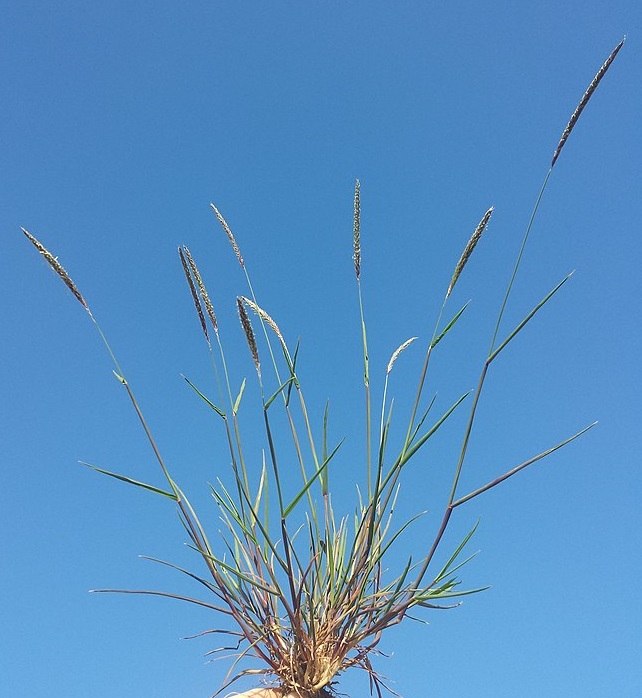 Panicle

are cylindrical, yellow to green in colour and flowers are branched from the main stem. They will mature to purple in colour starting in early July.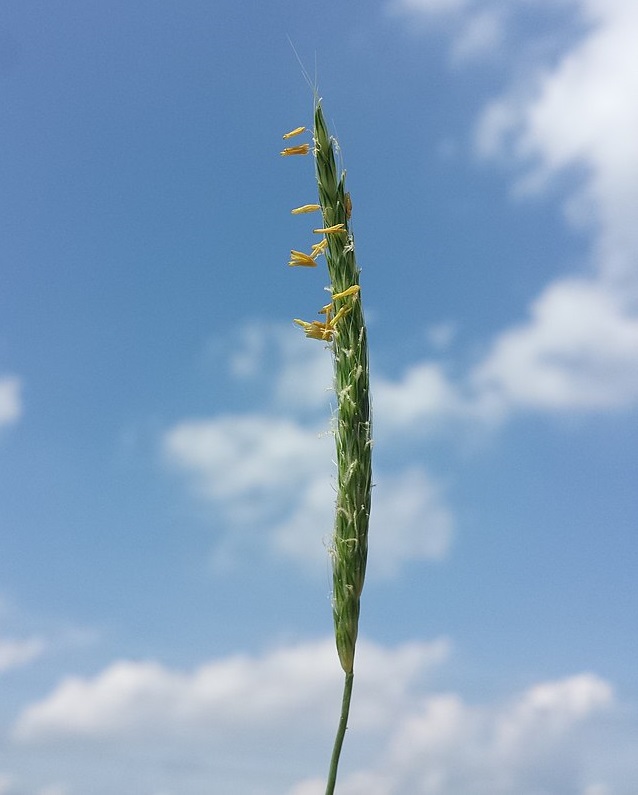 Reproduction:
Primarily disperses through seed production.
This plant is a prolific seed producer, nearly 8,000 seeds are produced per plant each year.
Seeds have been observed in livestock droppings and digestive systems of birds and small animals.
In Europe it has been shown to invade rapidly by over 10-fold per year.
Habitat & Ecology
They are found in cultivated fields, moist meadows, forests and disturbed sites.
While it tolerates different soil types this plant prefers heavy clay soils.
It is currently considered a major weed in western Europe, impacting cereal crops.
Impacts
Social:
It is a significant weed that impacts cereal crops, as well as canola, grass seed and some forage legumes.
It is known to invade pasture lands.
Slender meadow foxtail has been introduced to new sites through the contaminations of seed lot or hitching a ride on farm equipment.
Management
Prevention is a high priority for this plant.
Use clean, high-quality seed mixtures that are certified.

Avoid transporting unknown soil or plant material.

Ensure that equipment, vehicles and tools are clean and free of debris.

It has also been know to evolve herbicide-resistant properties and is a high threat to cereal crops.

Contact your local Canadian Food Inspection Agency (CFIA) if you think you have seen this plant.
Resources
For more for details check out the Invasive Species Compendium datasheet on Alopecurus myosuroides.
Check out the Canadian Food Inspection Agency's datasheet on Slender foxtail here.
Header photo (Stefan.lefnaer).