Invasive Smallmouth Bass in Cultus Lake
Posted Date: March 19, 2021
Invasive smallmouth bass is in Cultus Lake - What does this mean for anglers and other lake users?
Attend this lunchtime presentation to learn:
how researcher Wendy Margetts (TRU) is monitoring the smallmouth bass population in Cultus Lake,
what to do if you catch a smallmouth bass,
and how you can help!
Date: Monday, April 12th, 2021
Time: 12:00 PM - 1:00 PM
Location: Virtual via Zoom
Recording: If you were unable to attend this presentation, you can view the recording here
For more information and to help with the mark-recapture program, please see this page
Presenter - Wendy Margetts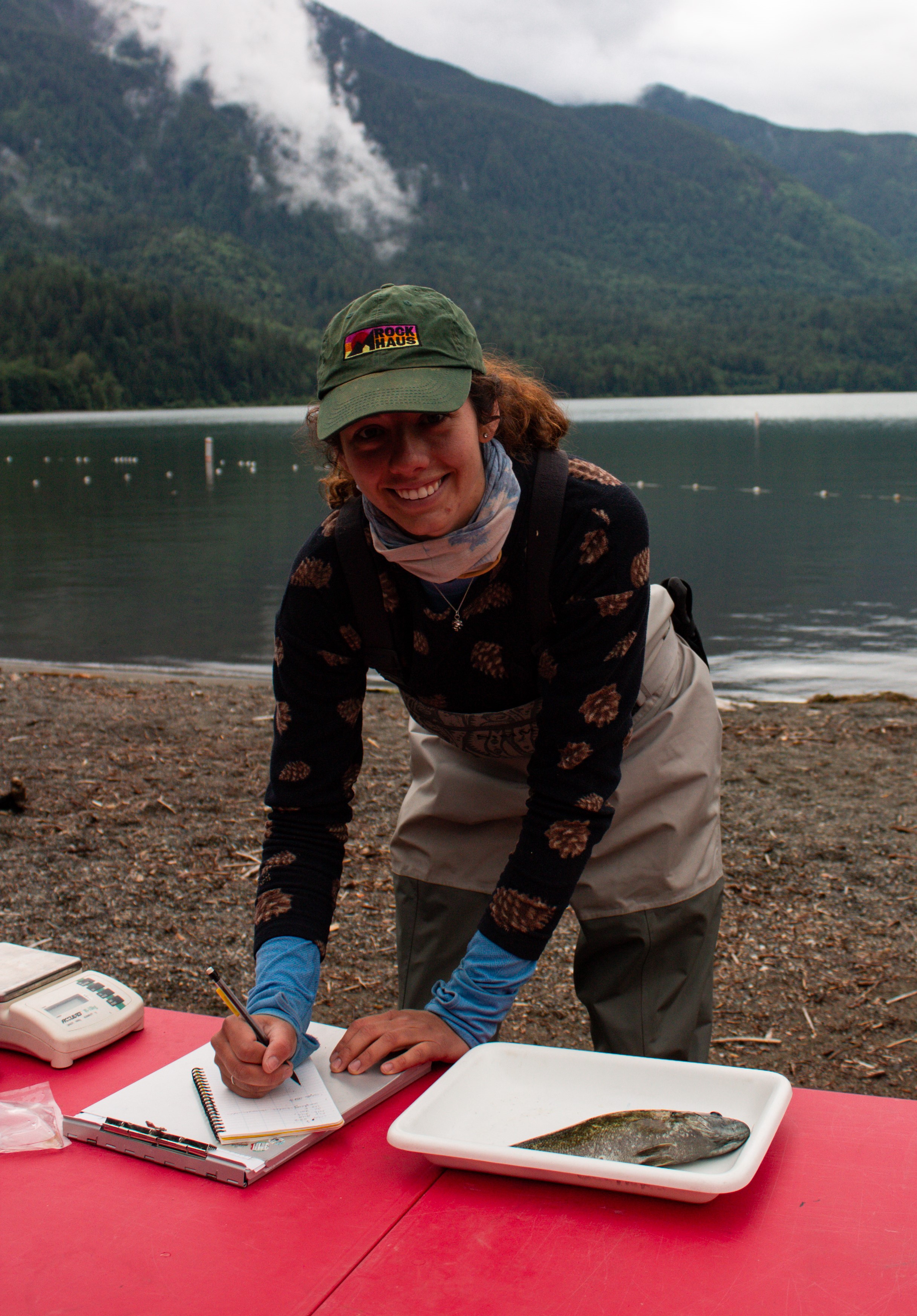 Wendy Margetts completed her BSc in Environmental Science and Ecology in 2015 from Dalhousie University. Since then, she has worked in several different environmental sectors including academia, consulting, and education, while migrating west to her current home in Kamloops, BC. She is now in her second year of the Master of Science in Environmental Science program at Thompson Rivers University.
Wendy's current project looks at the impacts of invasive smallmouth bass in Cultus Lake, through diet analysis and acoustic telemetry. Her work aims to not only identify the issues, but suggest possible methods of suppression, and engage with the community to create content and awareness about the dangers of invasive species. When she is not cutting open fish, you can find Wendy galivanting in the backcountry, rock climbing, mountain biking, and hugging trees.