Field Scabious
(Knautia arvensis)
Priority: - Prevent
Tags: Terrestrial
Identification and Reproduction
Identification:
Field scabious is a tall perennial that grows from a deep taproot.

Stems

are erect, hairy and sparsely branched. This plant grows up to 1.5 m tall.

Leaves

are also hairy and the extent of the lobes are dependent on their life stage. As a rosette leaves are lance-shaped and pointed to a tip. After bolting, stem leaves are arranged oppositely, pinnately lobed and attached directly to the stem. Leaf size will decrease moving up the stem.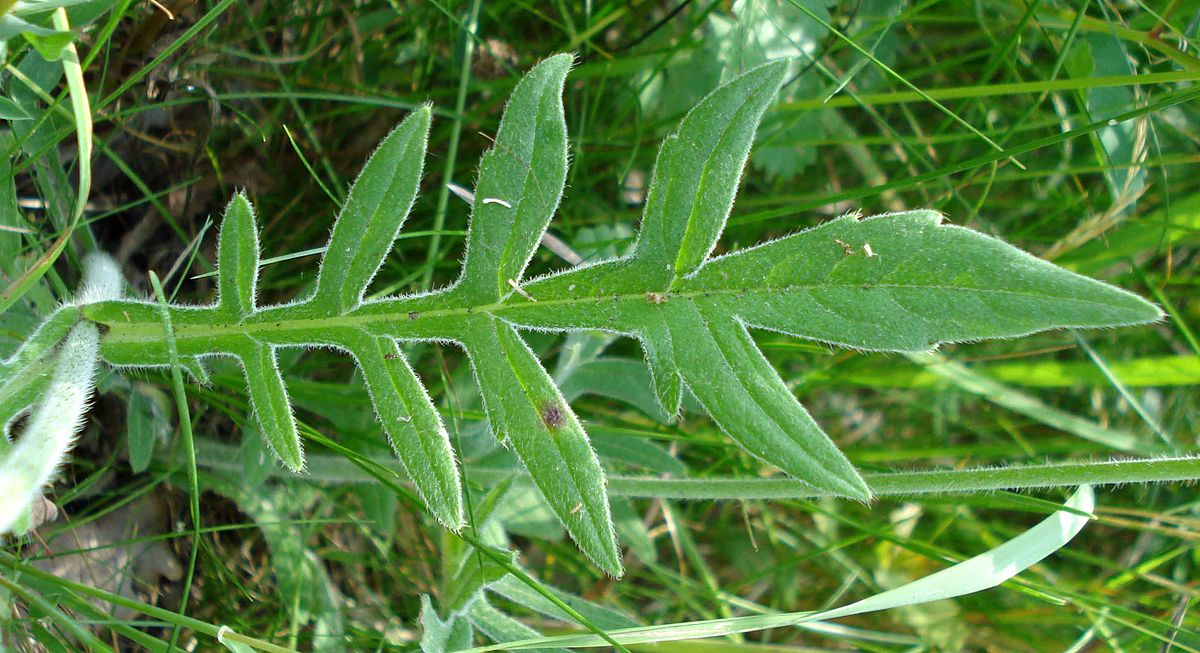 This plant produces composite

flowers

that are small (4 cm) and violet-blue to purple. Bracts are narrow and bright green. Flowering occurs between July and September.
After flowering the seedheads develop, becoming domed and covered in short hairs.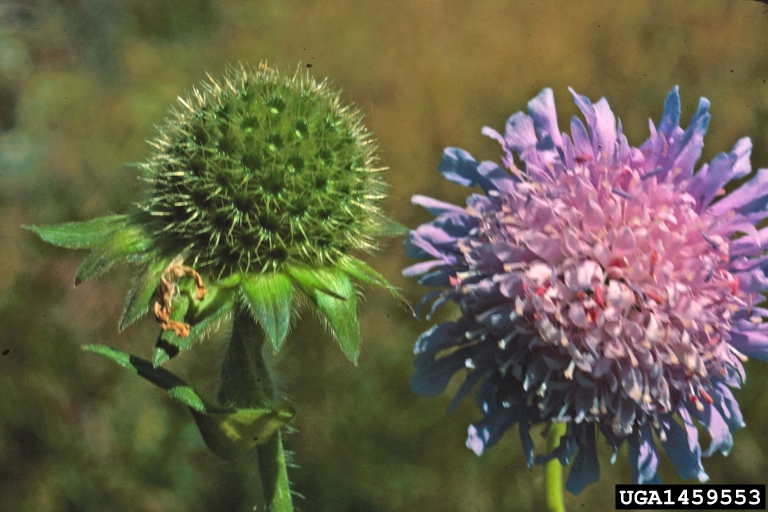 Reproduction:
A single plant can produce up to 2,000 seeds per growing season.
Habitat & Ecology
It thrives in nutrient-rich and moderately dry soils but has also been known to establish in gravelly soils.
It prefers grassy areas with dry soils.
Currently present in BC in the specific regions: Bulkley-Nechako, Kootenay-Boundary, and Thompson-Nicola regions.
Impacts
Social:
This plant out-competes foraging and pasture plants.
Causes decline in hay production and pasture carrying potential.
Once established it is difficult to eradicate.
Management
Prevention is a high priority for this plant.
Please report this plant if you think you have seen it.
Mechanical/Manual Control:
Small, young infestations can easily be pulled by hand.
Repeated mowing can also help deplete the taproot resources.
Prior to flowering cultivation can be efficient.
Be sure to wear gloves, long sleeves and pants to prevent contact with plant hairs.
Chemical Control:
Currently picloram and metsulfuron-methyl are registered for use on field scabious.
Please carefully read all labels prior to application.
Resources
Download A Guide to Weeds in British Columbia: Field Scabious here.
Header photo (Udo Schmidt).