English Ivy
(Hedera helix)
Priority: - Control
Tags: Terrestrial
Identification and Reproduction
Identification:
English Ivy is a semi-woody evergreen groundcover or vine. As a ground cover they can reach a thickness of 1 foot and have a radius from 2 to 10 feet or climb up to 50 feet as a vine.
Juvenile leaves start out a strong yellowish green ovate shaped with three- to five lobed and in adult leaf they become glossy dark green with no lobes. Leaves are alternating.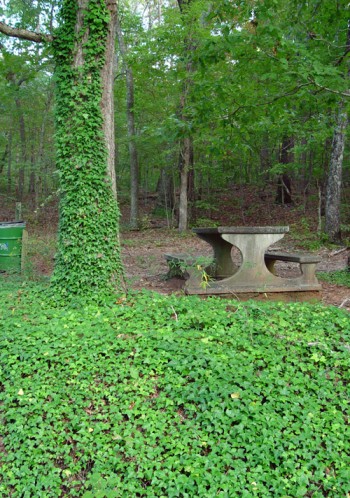 Reproduction:
English Ivy can take years to reach maturity to reproduce, however when it does it will produce black fruits that matures in April. Birds and other wild creatures will consume the seeds and distribute them further.
Broken root parts will also grow new plants