English hawthorn
(Crataegus monogyna)
Priority: - Contain
Tags: Agricultural | Terrestrial
Identification and Reproduction
Identification
English hawthorn is a deciduous shrub or small tree in the Rosaceae family, native to Europe.

It grows up to ten metres tall, and is scaly and prickly.

It has broad, alternately arranged leaves. New shoots will appear reddish-brown.

Leaves are egg-shaped, three to seven lobes, and look like "paws".

They have toothed edges, and are sometimes hairy.

Its flowers have pink to white petals, and grow in clusters similar to cherry blossoms.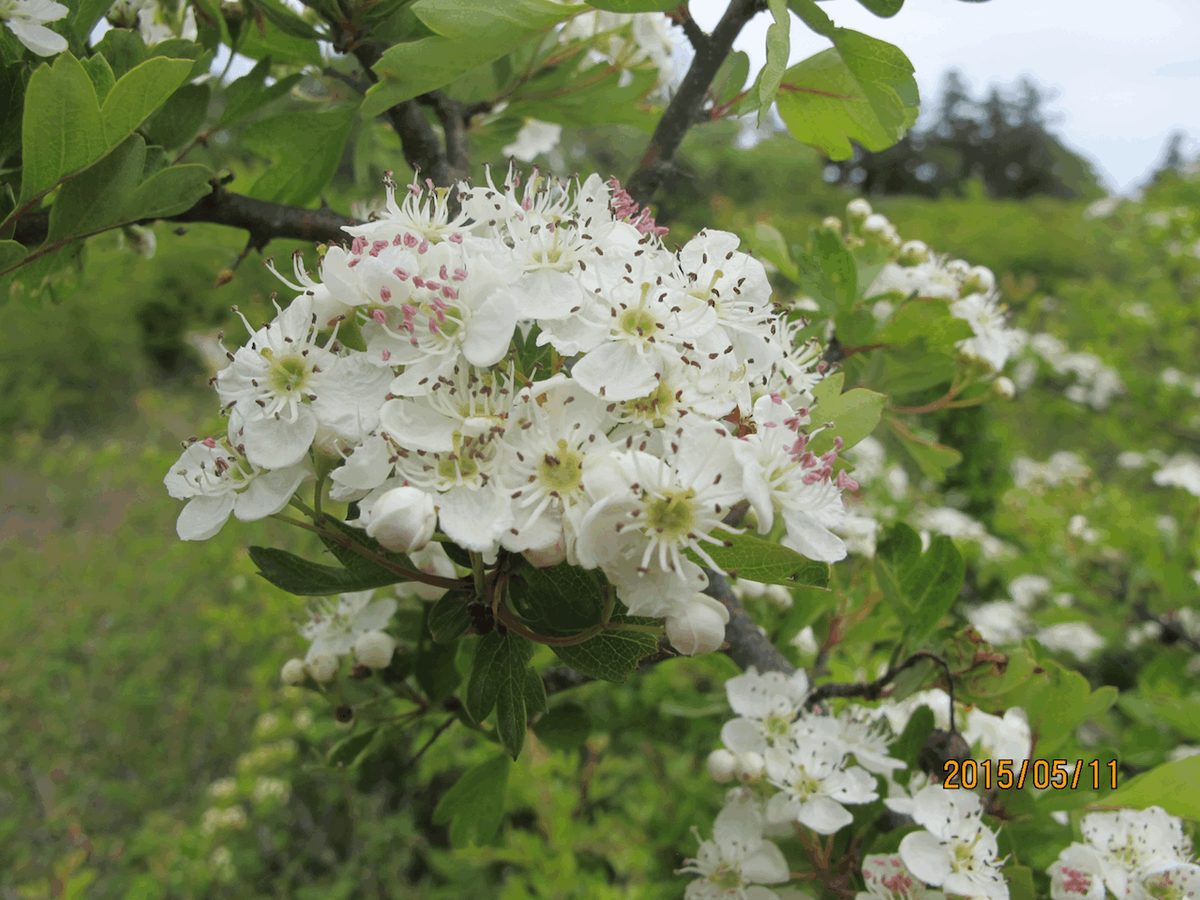 Reproduction
It will produce berries after ten years, and these seeds can be spread by birds, animals, soil, and water.

Berries will stay on the tree over the winter.

This plant may also spread vegetatively.