Common Bugloss
(Anchusa officinalis)
Priority: - Prevent
Tags: Agricultural | Terrestrial
Identification and Reproduction
Identification:
Common bugloss is a deep-rooted perennial that grows up to 0.6 m tall.
In its first year it forms a

rosette

of basal leaves, narrow and pointed. In the second year it will begin to grow upright and flower.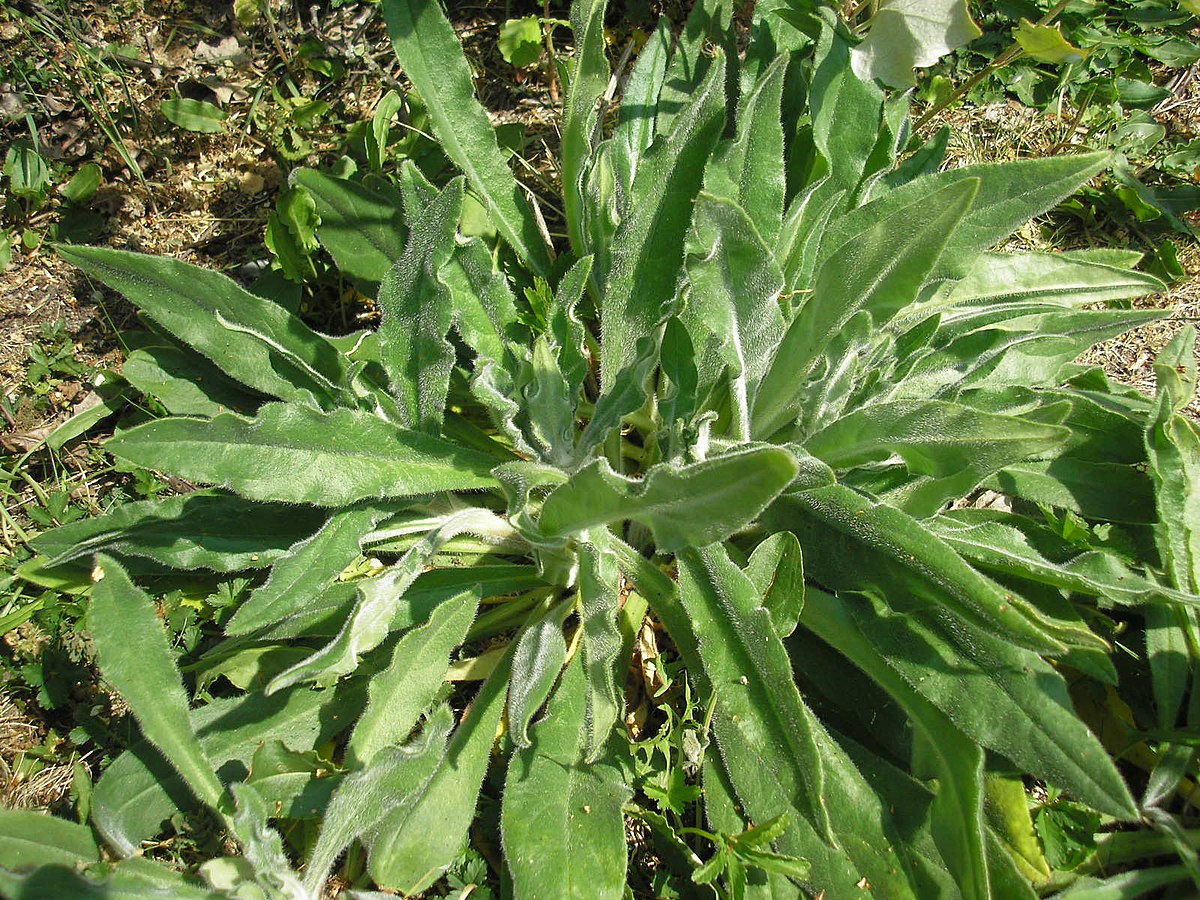 Stems

are angular, hairy and will be multi-stemmed with maturity.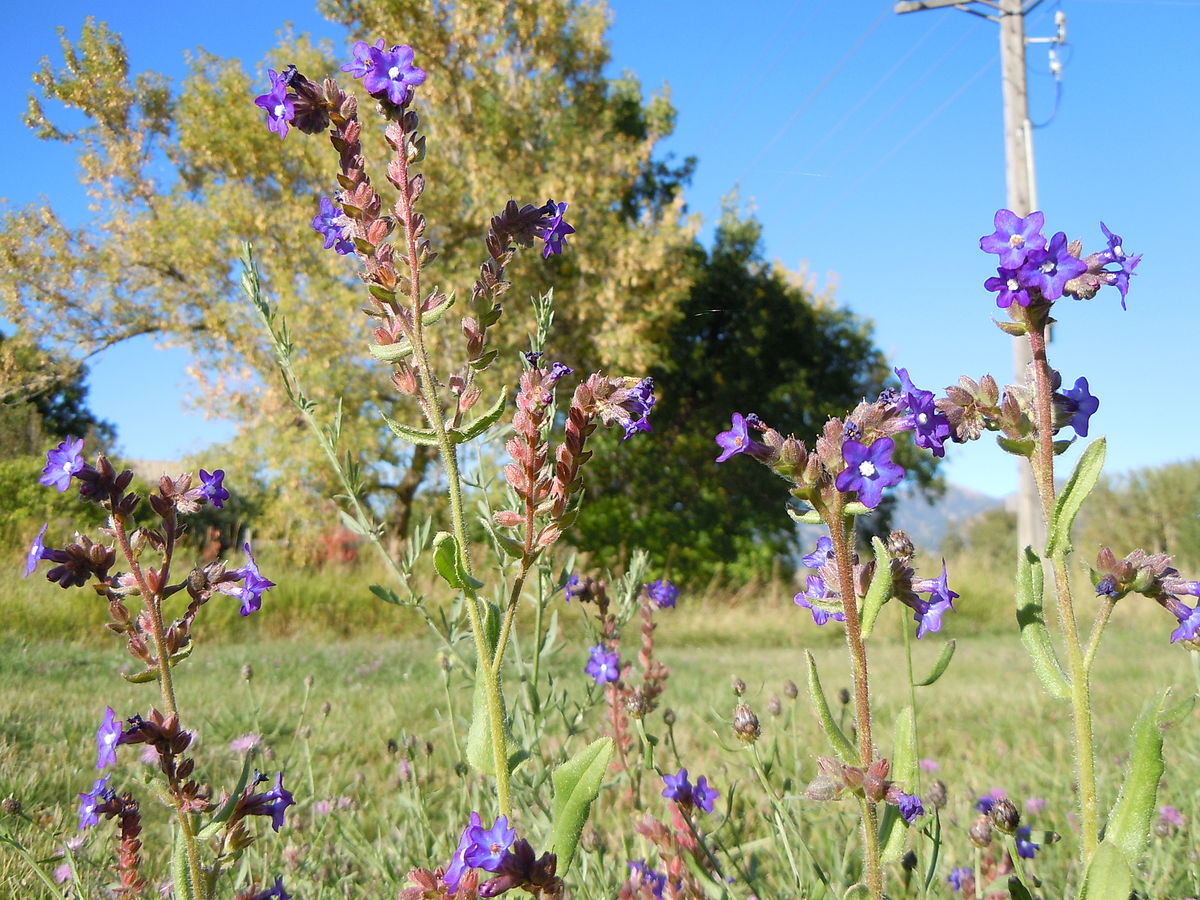 Leaves

are alternate, succulent and hairy. When found on the lower stem they are lance-like, decreasing in size moving up the stem.
It is most obvious for its blue to purple

flowers

with white centers.

Flowers

are found at the end of stalks and will uncoil like a fiddleneck and will straighten out as the bud opens. Depending on site conditions flowers can uncoil anytime between May through July.
Reproduction:
This plant has a long taproot and can reshoot from any root fragments.
Each flower will produce 4 small nutlet-like seeds, resulting in nearly 900 seeds per plant annually.
Habitat & Ecology
It invades, grasslands roadsides, pastures and warm exposed areas.
It is shade intolerant, but adapted to various soil types ranging from sandy to clay-heavy soils.
This invader prefers dry, fertile and well-draining soils.
Currently common bugloss has been reported in south-central BC (Rutland and Osoyoos) and Vancouver Island.
Impacts
Social:
This plant invades pasture, hay lands, alfalfa fields and rangelands.
Its presence reduces yield returns and the crop potential.
When the succulent leaves drop they start to mold, spoiling the alfalfa hay.
Management
Prevention is a high priority for this plant.
Ensure that seeds are not carried on clothing, pets, equipment or vehicles off infested site.
Regularly monitor croplands for common bugloss.
If plant is observed ensure that new infestations are removed and disposed of properly.
Mechanical/Manual Control:
Eradication can occur through cutting or mowing prior to seed production.
For some infestations it may be beneficial to dig up the taproot.
Since it has a deep taproot it is crucial to remove the entire root mass to prevent re-establishment.
Resources
Download the Okanagan Invasive Species Online resource on Common Bugloss here.
Download A Guide to Weeds in British Columbia for Common Bugloss here.
E-flora BC is a good resource to help identify common bugloss.
Header photo (Thomas Dürbye)