Death Cap Mushroom
(Amanita phalloide)
Priority: - Eradicate
Tags: Terrestrial | Toxic
Identification and Reproduction
Identification:
REPORT ANY MUSHROOMS FOUND!

White to green cap colour with satiny sheen, white gills, skirt on the stem and cup at the base of the stem found below the ground.

Death cap mushrooms can look like Asian paddy straw mushrooms, a cultivated edible species which does not grow naturally.

Death cap mushrooms can also look like puffball mushrooms, when they are immature and in the small button stage.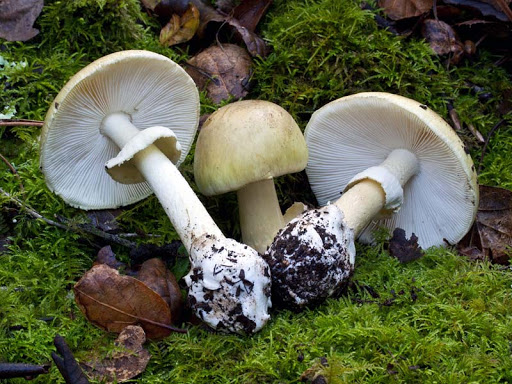 Reproduction:
Death cap mushroom is like most other mushroom-producing fungi.

Much of the death cap mushroom body actually lies under the ground.

They grow from the underground filaments to release spores and then fade.

Even with the mushroom gone, the fungus still operates underground, decomposing old plant matter and, in the case of the deathcap, partnering with tree roots, providing nitrogen in exchange for carbon compounds.